Vicenza and surroundings
Vicenza, city of Palladio, declared World Heritage Site by Unesco. It has its origins in three thousand years of history.
Romanesque, Gothic, Renaissance, Baroque, Neoclassical are the scenographies that decorate our city. A fascinating journey into the history of architecture.
Vicenza, a city of gold, from an ancient craft tradition to an important industrial center specialized in the sector.
Vicenza, a beautiful city surrounded by greenery and surrounded by hills and Palladian works. The breathtaking Villa Capra Valmarana is called la Rotonda, the most famous of the Venetian villas, the magnificent Teatro Olimpico, the Basilica Palladiana in Piazza dei Signori, where the Jewelery Museum is located.
Bassano del Grappa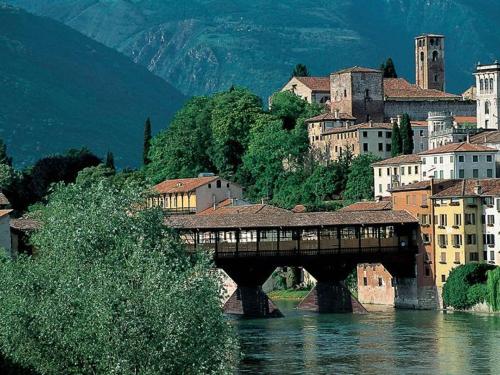 Place of ancient trades with quality agricultural productions known today all over the world, such as white asparagus or the distillation of Grappa.
The Ponte Vecchio, designed by architect Andrea Palladio, is the symbol of Bassano. Crossing the bridge is a must stop at Grapperia Nardini to taste the Mezzo and Mezzo, a typical Bassanese aperitif. Continuing the walk is worth visiting the Poli grappa museum where you can taste the ancient Tajadela, a typical local liqueur.
Marostica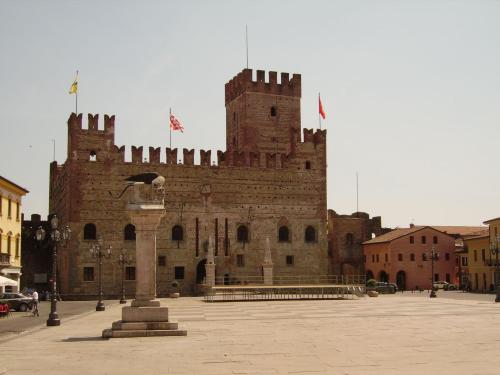 Among the walls of the Scaliger castle, in the even years, the ancient medieval contests are revived with the chess game to living characters.
Do not miss the opportunity to sit at Antica Osteria Madonnetta, open since 1904 where you can relive an atmosphere of other times enjoying local dishes prepared as they once were.
The marostica cherries are very famous, a true specialty of the area with festivals, markets and gastronomic events.
La riviera Del Brenta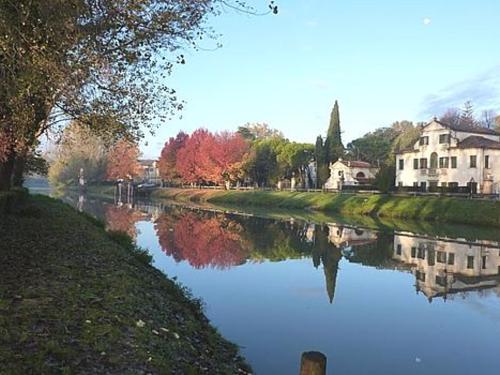 Un canale navigabile che collega Padova alla Laguna di Venezia. Lungo le sue sponde, innumerevoli Ville, in ricordo di un'epoca di ricchezza e mondanità.
Suggestivo è il percorso sul antico Burchiello, una romantica crociera tra le ville venete della Riviera del Brenta, fino ad arrivare a Venezia, nel fantastico scenario del Bacino di San Marco.
Interessanti le visite guidate alle residenze estive dei nobili veneziani del '700, ricche di affreschi.
Venezia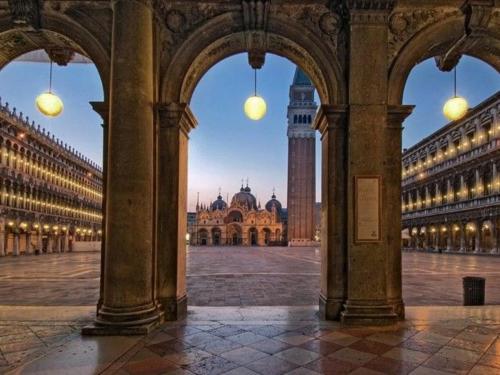 Un'opera d'arte, un grande museo a cielo aperto, inserita dall'Unesco tra i Patrimoni dell'Umanità.
Con i suoi elementi artistici ed architettonici è una città unica a livello mondiale ed è per questo che è visitata ogni giorno da migliaia di turisti provenienti da tutto il mondo per ammirarla nella sua straordinaria bellezza e per assistere ad eventi storici come il carnevale, la Mostra Internazionale del cinema di Venezia o la festa del Redentore.
Da non perdere Murano, l'isola del vetro artistico soffiato a bocca, una tradizione antica, tutt'ora molto viva.
Padova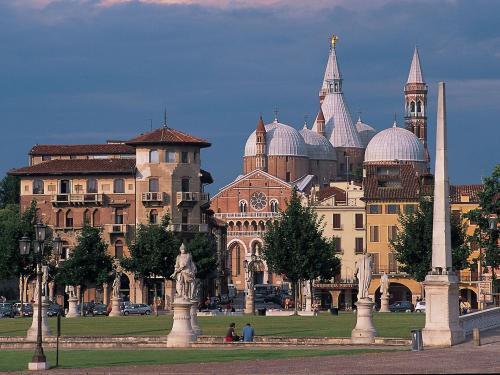 Città attiva e vivace dall'assetto medievale. La presenza dell'Ateneo ha reso Padova uno dei grandi centri culturali europei dove hanno studiato e insegnato uomini di genio nelle scienze e nelle lettere come Galileo Galilei. Capitale dell'arte italiana del '300 e del '400 con la presenza di Giotto, Donatello e Mantegna.
Tra i luoghi di interesse il caffè Pedrocchi del 1772, Prato della Valle, la Basilica del Santo, l' Orto Botanico dove sono conservati antichi erbari, i Colli Euganei dove visitare la casa di Francesco Petrarca, le Terme di Abano e Montegrotto.
Verona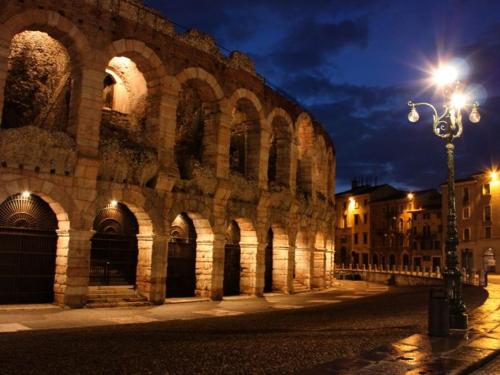 City of love where the Arena, the third amphitheater in Italy, hosts a rich calendar of plays and musical concerts giving them a magical touch. Verona, praised by Shakespeare himself in his most famous opera "Giulietta e Romeo".
Enchanting is the view of Verona from Castelvecchio, the most important military monument of the Scala family, currently houses the civic museum.
Wine lovers find ideal lands here with Lake Garda and its mild climate. Catullus and D'Annunzio well describe this poem between art and nature.